We don't take photos.
We give them, instantly.
PhotoTap delivers branded event photos with a simple tap. Attendees receive their photos in 6 seconds or less via email or text.
No forms to fill out.
No waiting.
No inconvenience.
A photo is worth
1,000 views.
The way we communicate has fundamentally changed. On social media platforms, photos take center stage and have a big impact on your brand's social engagement. The more photos taken, the better. Social media sharing is an organic process, and our technology facilitates that process by making photo delivery seamless and #instaready. Positive experiences become shared experiences, and PhotoTap watermarks every event photo with your brand.
SEE HOW IT WORKS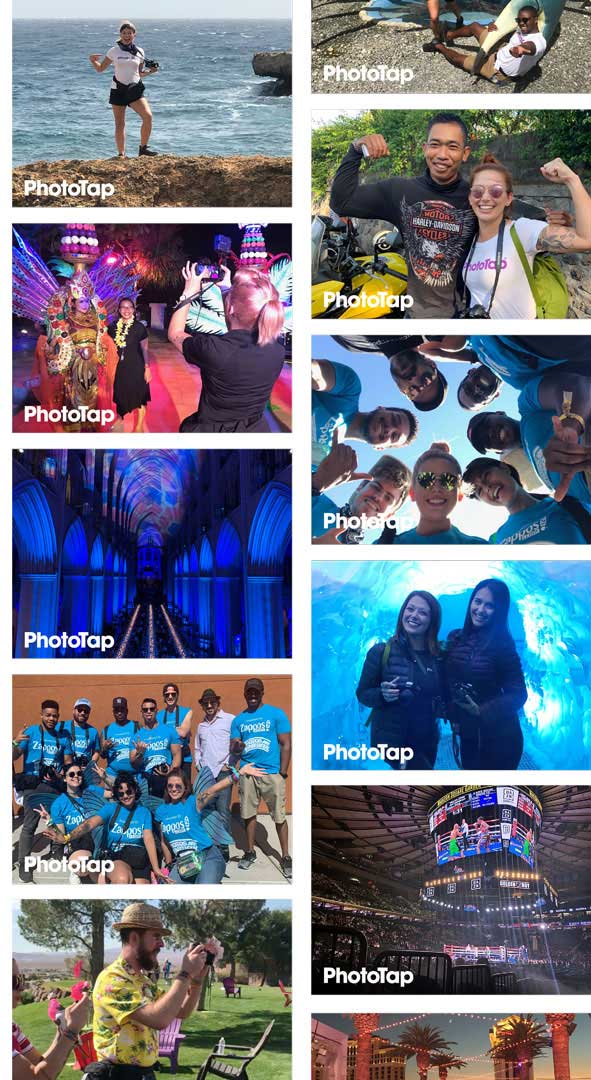 Tappable wrist bands, stickers or popsockets are custom designed for your event theme and brand.
We do it for the love, not the likes.
Technology is our product. Human connection is our service. Our charismatic PhotoTeam develops a friendly rapport with attendees, so they feel comfortable taking fun, authentic photos.
SHOW ME THE LOVE

Imagine the possibilities.
The more ways the PhotoTeam can integrate into your event, the better the experience. Black tie event? We can dress to the nines. Creating a fantasy land? We're your unicorns.
Using our instant messaging service, we create touchpoints throughout the event to keep attendees informed and engaged.
We've gigged with top companies and toured amazing cities in the US and Worldwide. #PassportReady
GET AN ESTIMATE