1. Choose a tappable. Select the tappable that works best for your event and work with us to get the perfect design.
Wristbands and Stickers
For corporate events, we provide wristbands that are designed to match your brand or event decor. Already have a badge or wearable? Use our stickers. Already have a unique code? We can integrate it into our system.
Guerrilla Cards
At public events, most people are hesitant to give out their personal information or don't want to invest the time. The PhotoTeam gives the attendee a branded guerrilla card with a unique code, and the attendee uses the code via text messaging to receive their photo instantly.
2. Each attendee/tappable is assigned a unique code. For private events, all guest information is collected and integrated with our system before the event. This reduces friction during registration, eliminating extra steps so your attendees can start enjoying the event sooner.
3. Set up branding and messaging. Provide a logo to be watermarked on each image and artwork to be used for your tappable. Get your creative juices going and work with our team to create unique messaging to interact with your guest during the event. For ideas on how to go beyond photos and make attendees into fans, click here.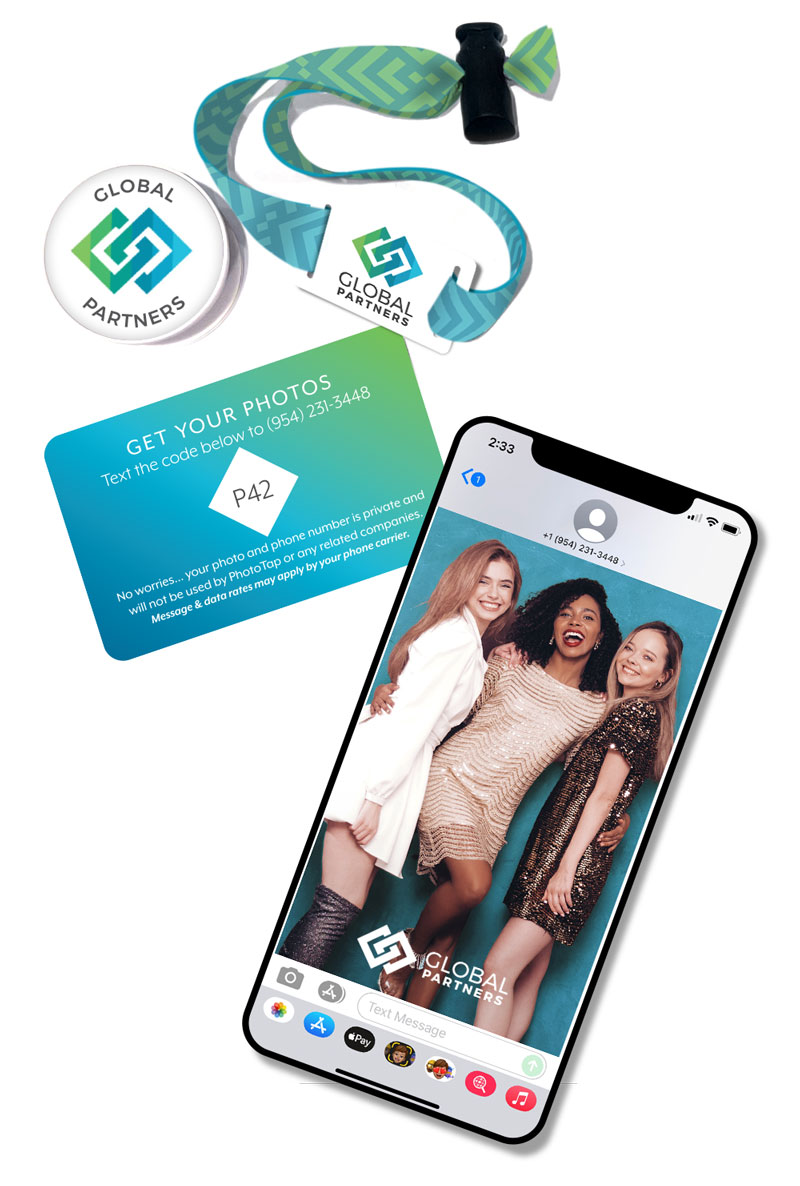 During the Event
1. Photos are delivered in 6 seconds or less via email or text. If attendees don't already have their tappables, we will provide them at the event entry. Each guest's tappable is "tapped" or scanned after a photo is taken and delivered instantly.
2. PhotoTap 360º provides realtime slideshows that can be projected on any screen at the event. Log in to your account and simply click a button to start the slideshow.
1. PhotoTap Dashboard gives you access and control of ALL your photos. Login to your account to view and download all photos taken at the event.
2. Explore your event through the eyes of your attendees. Since all photos are tagged with attendees who received the photo, you can see names of all people tagged in a photo or search a person's name to find all photos in which they appear.